Spiritual Regression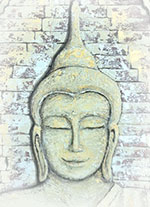 Releasing Past Life or Childhood emotional or mental blockages
Spiritual Regression combines traditional hypnotherapy with spirituality. The process recognizes incarnation, karma and that the soul is eternal.
Many physical symptoms and conditions such as phobia, fear, eating disorder and depression are caused by suppressed negative emotions or memories held in our energy bodies, the physical, emotional, mental and spiritual.
Past-life and childhood traumas create impacts and leave wounds on the soul. Some of which we manage to process, deal with, heal and learn from the experiences; others we bottled up, deny, or simple bury deep in our sub-conscience, our cellular soul memories.
Through Spiritual Regressions, suppressed emotions and memories can be released and healed. Phobia, fear, depression, suspicion, negative behavioural patterns and our relationship with others can therefore be dissolved and transformed when the cause is identified, karma released, soul healed, and the dysfunctional patterns being made conscious of.
In a Spiritual Regression session, Jessica applies knowledge and experience of hypnotherapy, psychology, mediation, soul healing, spirit releasement therapy, karmic release, Angel therapy, crystals and Eastern traditional remedies.
As clairvoyance, medium and an empath, Jessica also bringing through messages from the spirit world during the session, and providing a safe environment for deep emotional release thus promote deep level of emotional and soul healing.
Jessica is available for consultation from South Australia and Dubai. Please contact Jessica prior to booking.
Distant sessions are not advisable and not available.
For interstate and overseas, Jessica provides consultation before and after the courses at the venue in your city.
Please check the Events and Course Dates for details.
Fees:
General Consultation
Reading and healing/counselling combined
in person AUD $150/90min.
Hypnotherapy Session
Emotional Release/Advanced Spirit Release/Past-life Journey
in person AUD $300/3-4 hours.
All enquires please direct to Jessica Dao