Physical Healing Remedial Massage
Clearing Energy Blockages in the physical body with Energy healing, Aromatherapy, Massage, Acupressure & traditional natural remedies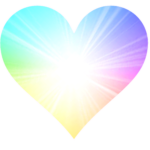 honor & treasure our divine body!
It comes with an incredible healing intelligence that is already perfect!
Healing with Jessica
In person AUD $150/90min
Jessica is available for consultation from South Australia and Dubai.
Consultation is available before and after the courses at the venue in your city.
Please check the Events and Course Dates for details.
Jessica would love to hear from you
Useful Information & Frequently Asked Questions
Intuitive Reading

Spiritual and Energy Healing




Spiritual and Relationship Counselling


Aromatherapy, Massage, Acupressure & Traditional Natural Therapy
Spiritual Courses & Workshops
Enter your email address for newsletters and new posts.