Intuitive Reading

Spiritual and Energy Healing




Spiritual and Relationship Counselling


Aromatherapy, Massage, Acupressure & Traditional Natural Therapy
Spiritual Courses & Workshops
Body + Heart + Mind + Soul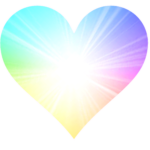 We believe in the holistic and natural healing, by addressing the full aspect of our human body, its energy systems and the Spirit. To fully heal ourselves, we must heal the physical, emotional, mental, spiritual and all associated influences.
We can heal injuries, illnesses, dis-easea, negative habits and depression by releasing negative emotions and thought patterns; purify our physical body, unblocking physical circulation and allowing for the flow of energy through massage and acupressure; combined with spiritual healing to release and heal external influences such as Dark entities and karmas.

Alternative Views on Current Event 2020
Entity Release Spiritually Gifted Children
Energy Shifts
Crystals
The Pyramid of Light is a symbol of ascension, a process of spiritual growth, through Self-realisation and God-realisation to reach Enlightenment and Oneness.
It is also a representation of a manifestation of Heaven on Earth,
Unfortunately, this symbol has been mis-used by Dark Forces and the secret societies for their control of the mass. It is an abuse of power which creates imbalance for our World and the Cosmos.

Let's make a difference
to our world!
Shine Unconditional Love
from our hearts
to the World!
Let's expand our awareness and together we shall uncover the truth. We shall be free from enslavements that held us captive for eons! Let's go within, connect with our pure spirit, our inner wisdoms and practice holistic healing for ourselves, others, the planet and its inhabitants.

Let's release all fears and dysfunctions and embark on a journey head with the focus on Unconditional Love.

Let's discover our inner hidden qualities, create our own shining Light and reach the apex of our consciousness, to be the Pure Rainbow Light that we truly are!

We shall be One of Love, Light, Peace and Truth. We shall manifest Heaven on Earth and create a beautiful world for our future generations, one that come from Unconditional Love and filled with Freedom of Expression, Choices and Creativities!
Jessica would love to hear from you!
Enter your email address for newsletters and new posts.