Intuitive Reading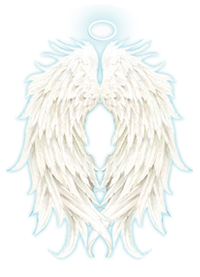 Often, we find ourselves in situations when we just need some clarity or confirmation, intuitive reading can be very helpful in that it gives us insights, comfort and confidence to move forward. Whether the concerns are big or small, we can receive guidance and messages from the spirit world through Angel oracle card reading combined with numerology and palmistry.
The universal law of 'Free Will' and 'Cause and Effect' mean we are being responsible for our future. Not only the future of this life time but the past, present and future of other lifetimes, and the effect we have to the whole cosmos. This is a difficult spiritual concept to comprehend. The simplest way to understand is that because we all are interconnected and that all events take place in the same moment, Time and Space. From this perspective, the future is not a fixed reality. Seeing into the future is having a vision of a reality which would manifest if there is no action taken to alter it.
With divine guidance, we could change or improve our reality through manifestation with positive affirmation, visualization, energy and soul healing, and to release past-life karmic causes.
Angel oracle card readings are loving and gentle. Because of the law of free will, Angelic beings and the spirit world do not to intervene with our learning and experiences on this Earth. But if we seek for their guidance, healing and protection, they will assist us with many aspects of our life; from career, relationship issues to soul purposes and spiritual growth. "Ask and it shall be given". However, the angelic beings will not take away the lessons we are meant to master or the experiences we chose to have.
During the reading, departed loved ones may present, Jessica can assist in passing on the messages of love to bridge between the spirit world and the living. Many have found much comforts from these messages and have been healed from grieves, despairs and un-resolved relationship conflicts.
Numerology and palmistry are indications of our Earth journey. Understand our plan before we incarnate can be helpful as it would give us insights to what are our lessons and why we face repeated challenges in our lives. With this understanding, we can progress further in our Earth life and to accomplish more for our spiritual growth.
Jessica is available for consultation from South Australia and Dubai. Phone readings are also available.
For interstate and overseas, Jessica provides consultation before and after the courses at the venue in your city.
Please check the Events and Course Dates for details.
Fees: in person AUD $80/30min
Reading with Jessica USD $60/30min
(International reading requires SKYPE connection)
All enquiries please direct to Jessica Dao